Profile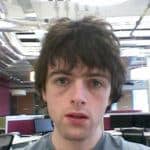 Duncan Wallace
My CV
Education:

UCD

Qualifications:

PhD

Current Job:

Postdoc
Read more

My work usually involves working with large datasets that are saved as text files on computers. If you are thinking something like Microsoft Word or Google Docs you are on the right track, but technically speaking they are a lot more simple than what you'd find in either of those programs.

The problem is that the amount of data that I look at is far too large to be understandable by humans, whereas computers can easily perform calculations on large datasets very easily. Unfortunately computers don't necessarily know what calculations would be useful for a given dataset, and a solution for one dataset is probably not going to work on another.

My Typical Day

At the moment I am looking at data relating to COVID-19 and what predictions we can make in relation to where people are likely to go (or not go) during lockdown. I also work closely with Vistamilk to analyse milk production and improve prediction of diary industry. Additionally I do some teaching of Computer Science in UCD.

My Interview

How would you describe yourself in 3 words?

Only three words?

What did you want to be after you left school?

No idea

Were you ever in trouble at school?

Not too much

Who is your favourite singer or band?

Pink Floyd

What's your favourite food?

Anything that is spicy enough that I can't taste anything afterwards.

What is the most fun thing you've done?

Won a sword fighting competition

If you had 3 wishes for yourself what would they be? - be honest!

Be my own boss, the biggest man in the world, and covered in 14-karat gold.

Tell us a joke.

My continuing belief that my code will run, first time.
---
---
---