Profile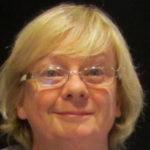 Marie Culliton
About Me

Medical Scientist and Laboratory Manager. In spare time I am a singer and ride horses

Read more

Medical Science has 5 major areas

The recent pandemic has highlighted the need for and work of medical scientists in providing safe testing for the identification of this virus.

Anatomical Pathology looks at tissue samples taken at surgery and check for the presence of cancers or other abnormal cells.

In a women's and maternity hospital we will also look the placenta to see if it can tell us why a baby might need to be in the NICU. Perhaps it did develop enough to  support the baby or there s evidence of infection. We also support gynaecology services for those with cervical cancers and other gynaecological concerns

Blood Transfusion checks for the blood group of people and prepares blood for transfusion if necessary. We must check for the presence of antibodies to ensure that the blood given is suitable. If it is not compatible the patient can have transfusion reaction that can kill.

In a maternity hospital we are specifically testing for the presence of antibodies that might cross the placenta and damage the baby. This is called Haemolytic Disease of Foetus and Newborn or Rhesus baby. We can sometimes prevent damage by transfusing the baby in utero.

Clinical Chemistry looks at the chemicals in blood. We diagnose diabetes, kidney disease, liver disease as well as hormone disorders such as thyroid disease. In a maternity hospital we support the IVF programme and other infertility investigations as well as monitoring diabetes in pregnancy and the babies in the NICU

Haematology looks at the cellular components of blood; red cells, white cells and platelets. We also look at the levels of haemoglobin, which lives in the red cells, and transports oxygen through the body. We are checking for presence of anaemia and also various leukaemias. Another part of haematology looks a the coagulation of blood, the ability to clot.

In a maternity hospital we can monitor the anaemia in mothers and ensure they are as healthy as possible when they come to give birth thus reducing complications.

Microbiology looks at all forms of infection, bacterial and viral. Identifying the organism causing infection and looking at the best antibiotic to resolve. There is a growing problem of antibiotic resistance and so proper identification and antibiotic susceptibility testing is crucial. We have programmes for screening hospital population for resistant organisms.

In a maternity hospital we are ensuring that the mother remains infection free during her pregnancy and thus keeping the baby safe. Babies can get sick very quickly and prompt identification of infection is critical.
---
---
---